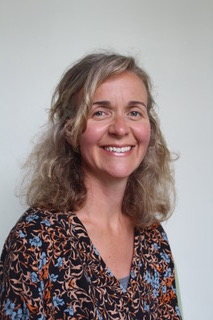 Rachel Dimond
Solution Focused Hypnotherapist
Rachel offers sessions face-to-face or online using Zoom.
Rachel is a Solution Focused Hypnotherapist. She initially trained as a Counsellor in 2006 and since qualifying has gained a wealth of experience working in different settings with clients with a range of issues.
Solution Focused Hypnotherapy is an extremely effective way of getting you back into a calm, relaxed state where your mind is able to see things clearly again and able to make small changes towards a more fulfilling life. Solution Focused Hypnotherapy can help you take back control in your life by changing your negative thought patterns, habits and behaviours which are holding you back from being the person that you want to be, that you truly can be.  By focusing your attention on how you want your life to be rather than the problems with it, you will be able to explore your natural resources and capabilities that you have to work towards those achievable goals.
As life in general becomes more stressful and our opportunities for de-stressing seem to be diminishing, more and more people are suffering from stress-related disorders such as anxiety, depression, fears/phobias, IBS, sleep problems and a lack of motivation/confidence.  It is extremely difficult to find the solution when are minds are so stressed that we can barely function throughout a normal day. Solution Focused Hypnotherapy will help to relieve that stress by changing the way you think about your life and helping you to focus on the positive aspects, enjoying each and every moment.
Rachel can help with a range of issues including:
anxiety
depression
fears and phobias
IBS
sleep problems
lack of motivation
lack of confidence
obsessive/compulsive thoughts and behaviours
pain management
stopping smoking
Visit Rachel's Website here
In 2011 Rachel trained at the prestigious Clifton Practice in Bristol as a Solution Focused Hypnotherapist where she was awarded the HPD (Hypnotherapy Practitioners Diploma), the highest standard of Hypnotherapy training. She also completed an 8-week Mindfulness Based Stress Reduction course with Bangor University and uses some elements of this in her practice.  She is fully insured and a registered Member of the National Council for Hypnotherapy (NCH), one of the main professional bodies for Hypnotherapy in the UK. She is also a member of the Association for Solution Focused Hypnotherapy (AfSFH).  Rachel is qualified to work with Children and Young People and is DBS approved.
Book your appointment with Rachel
Sessions last one hour and cost £50.