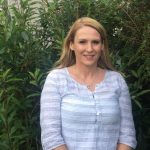 Lorna Allport
Person-Centred Counsellor
 Lorna.A@southsidecounselling.co.uk 
Sessions cost £55 for individuals (£50 online), £65 for couples (£60 online), £75 for EMDR Counselling and last 50 minutes.
Lorna works with individuals and couples.
---
Lorna offers face-to-face, online and telephone counselling
Lorna is a qualified and experienced BACP Accredited person-centred and couple counsellor who is positive and passionate about the benefits of counselling and would relish the opportunity to support you through your difficulties. She aims to work with you collaboratively to meet your individual needs.
Are you experiencing personal difficulties and do not know where to turn? Perhaps you feel overwhelmed by life, isolated from the world others seem to be living in, or have been carrying a sense of dread, sadness or anger for some time and are now tired of it.
Lorna believes her effectiveness as a person-centred counsellor stems partly from her own experience of the difficulties and pressures of life. The first step towards achieving growth and well-being is to be truly open and honest with yourself, therefore her counselling sessions always take place within a confidential, non-judgmental environment. We can often be afraid of or confused by our own thought process and keep this buried deep inside. However, our thought process often holds the key to finding our direction in life. While supporting you through counselling sessions, Lorna may challenge your thought process from time to time and will reflect on what she has heard from you, helping you to understand yourself better. As well as person-centred counselling, Lorna has completed CBT training and can offer an integrated way of working.
Counselling requires commitment from you and a willingness to engage with the process. Lorna's role in supporting you on your journey is to bring warmth, compassion, and to help you be honest with yourself. Counselling can often be emotionally challenging, but through working together you will gain an insight into who you really are and what is important to you as person. Having a greater understanding of your own perception of life will help you to reveal your wisdom and unique personal qualities. Lorna will be with you on this journey.
As a counsellor and as a person, Lorna recognises that past or present disturbances can be very painful. She feels it is imperative to proceed at a pace with which you are comfortable and will never push you into exploring any area or issue until you are ready to do so.  You will explore life from deep down, in order for you to hear your voice amongst the noise.
Whilst her expertise is in counselling, she is not an expert on you. No one can know you the way you really know yourself.  Lorna will work with you in a way that encourages you to find your own answers, but will remain with you throughout your journey, helping you to explore and reflect. Through this process, you will gain a better understanding of yourself, and the ability to find answers that are uniquely appropriate to you.  She works in this way because she believes that counselling is not a quick fix; rather, it effects a deep and lasting change, giving you the confidence to find your own answers. She has had the privilege of experiencing this process with many of her clients.
Lorna has worked with a wide range of clients over both short and long-term periods, and with clients enduring various psychological disturbances.
Lorna works with a range of issues including:
Abuse (childhood, domestic, emotional, sexual)
Addiction
Anxiety
Anger
Affairs
Bereavement
Bullying
Depression
Health issues or dealing with a diagnosis
Intimacy
Low self esteem
Relationships & family
Self-harm
Stress
Trauma
Work Issues
Languages
Lorna offers counselling in English.
Training and experience
Lorna has also qualified in (EMDR) eye movement desensitisation and undertook specialist training and has a special interest in treating trauma. EMDR is recommended by the National Institute of Health and Care Excellence (NICE) for the treatment of post-traumatic stress disorder (PTSD). 
EMDR is a very specialist and unique way of treating trauma which desensitises and helps the client to process disturbing thoughts. EMDR  is also increasingly recommended for other issues.  For more information about how Lorna works with EMDR and how it can help fovercome psychological disturbances visit her website here
Lorna has also undertaken advanced training in couple counselling and gained extensive experience in working with couples.  She uses these skills so that she can advocate that each individual in the relationship can feel they have been heard and understood. Lorna will encourage the couple to establish their own needs to feel safe and set boundaries, in order to offer a safe and non-judgemental space.  Lorna feels this may be the first step in understanding each other's therapeutic needs. She will remain impartial to both individuals and will offer empathic tracking for reflection. When an individual feels understood, it reduces their need to be defensive and they are more open to honestly addressing the issue. Furthermore, it also serves to reduce any possible conflict in the room.
For more information on how Lorna works with couples visit her website here.
Lorna studied at Strathclyde University.  Since qualifying from university, along with private practice, Lorna has gained extensive experience of working in hospices and bereavement counselling. She has also been committed to working in schools as a counsellor and gained a Higher National Diploma in Children Counselling.  Another area of interest is domestic & psychological abuse as Lorna has spent a considerable time working with families on the Scottish Domestic Helpline.  She is very interested in mindfulness, which she seeks to incorporate into her practice, and enjoys keeping up to date with new approaches and developments in counselling research and theory. She also enjoys the new challenges and experiences that each individual client brings. Outside of work, her hobbies include cooking, reading, travelling, outdoor activities and socialising with friends and family. She has travelled extensively throughout Asia, Australia, North America and the South Pacific.
Professional Memberships
Lorna is a member of the British Association for Counselling & Psychotherapy (BACP).