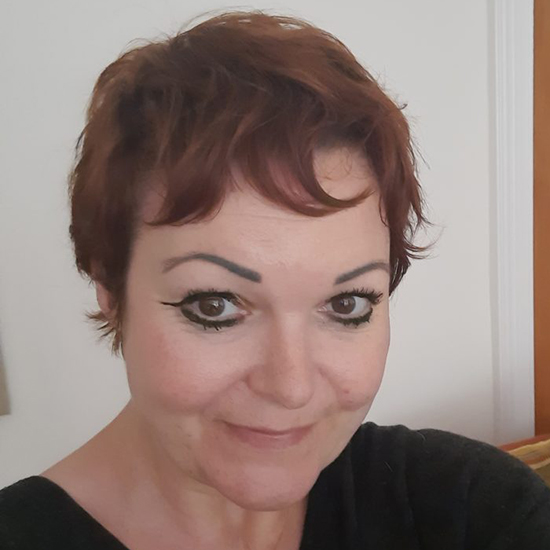 Lisa McKenzie
Psychodynamic Counsellor
---
About Lisa
Lisa McKenzie is committed to helping you to live more fully in the present by creating a safe place to explore the past and relationships. She has 25 years' experience working in Health and Social Care with children and families, addictions and mental health.
Lisa is a qualified psychodynamic psychotherapist with over twenty-five years' experience working with children & families, mental health and addiction services. She is passionate about supporting others to improve their mental health/mental distress and wellbeing through the healing properties of a counselling relationship. Lisa offers sessions with a psychodynamic approach and specialises in areas such as working with younger people, gender & sexual diversity and trauma. She is particularly passionate about working with early affect confusion / attachment issues (often unfortunately referred to as borderline personality disorders) and with those who experience severe and enduring health conditions. She is very proud to have completed her professional training at Human Development Scotland (formerly the Scottish Institute for Psychotherapy). Lisa has experience of working with complex trauma and Lisa is also interested in working with adults who have experienced work-related stress or organisational challenges. She is interested in supporting those who experience complex family relationship issues and believe in the power of therapy and the healing relationship to support people to make peace with their past in order to live more fully in the present.
Lisa works with a range of issues including:
Abuse
Abusive relationships
Addiction
Adoption
Attachment issues
Childhood sexual abuse
Complex trauma
Emotional Abuse
Family and Relationships
Gender Identity
Identity
LGBTQI+
Mood Disorders
Personality Disorder
Relationships
Sexual Abuse
Sexuality
Student Counselling
Suicidal Thoughts
Trauma
Work Related Issues.
Professional bodies
Lisa is a BACP member and works according to their code of ethics.
Lisa would love to hear from you if you are open to engaging in a theraputic relationship where she can create a holding environment which will hopefully help you to heal past difficulties and support you to move on with your life.