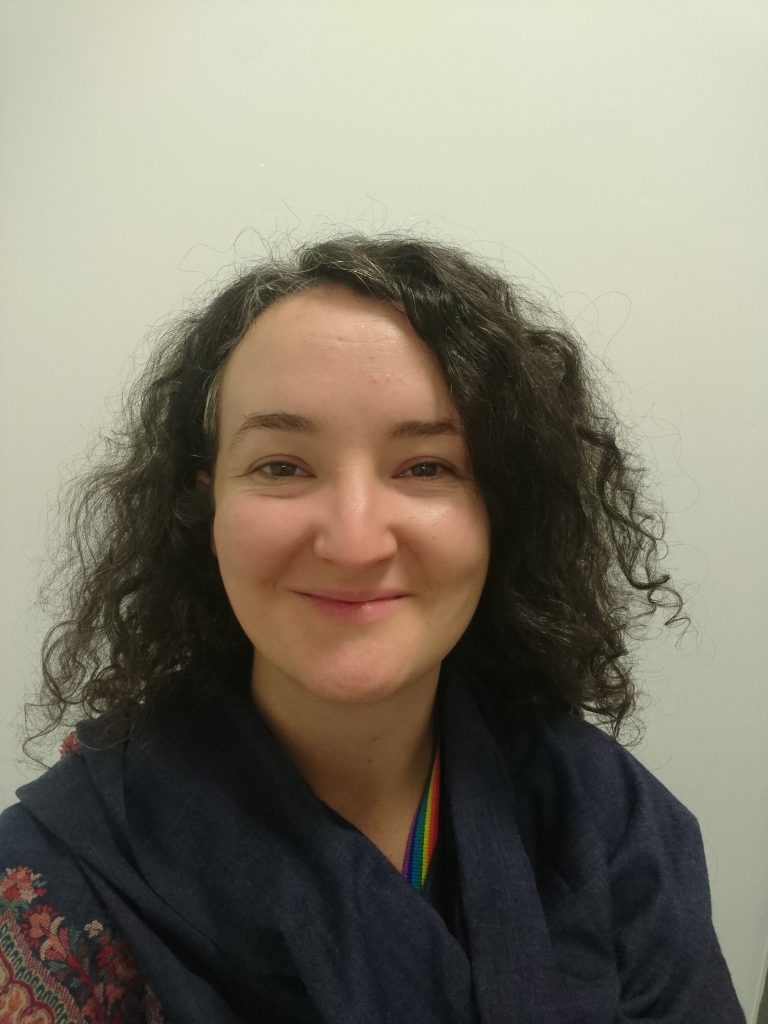 Leila Frondigoun
Psychodrama Psychotherapist
Leila is offering Psychodrama Psychotherapy by phone and video call
Leila is a Psychodrama Psychotherapist. She offers an experience of co-creative therapy, working alongside you to facilitate what needs to happen. She works with therapeutic intent in a creative and gentle way to build trust and understanding. Leila is an empathic, enthusiastic and intuitive practitioner who will work at your pace to identify and explore your issues. You may feel stuck or feel the need to make a change.  You may want to explore something that has happened in your life. You may need to do something that is just for you. These sessions are an opportunity to bring out your internal world and experience it from a different perspective.
These sessions can facilitate:
• catharsis
• self-awareness
• self-expression
• self-understanding
• insights into your relationship with yourself and others
Psychodrama is a powerful form of psychotherapy and Leila adapts her approach to meet your needs. She is comfortable offering talking therapy which pays attention to the non-verbal and the wisdom of the body. Where words are not enough and you would prefer an embodied approach, Leila employs creative action to deepen your connection with yourself, others and the bigger picture. Psychodrama can be an opportunity for you to consider the roles you take on in your life, find ways to try out new roles, shed or change the ones that are no longer useful.
These sessions could help you with:
abuse
anger
anxiety, social anxiety
change and transition, life transitions,
communication
confidence, self confidence, lack of confidence, low self esteem, shyness
decision making
depression
exam stress, study related issues
family and relationships, interpersonal difficulties, relationships
fears
feeling stuck
identity
isolation, loneliness
personal difficulties
self judgement, guilt, shame
stress, worry, work related stress
trauma
Leila has worked with those affected by trauma and abuse and applies these methods in a consensual way to work safely while allowing for creative exploration. Leila has worked with adults dealing with a range of mild to moderate mental health issues and she has experience working therapeutically with children, young people and their families.
Leila is a certified cyber therapist, trained by the Online Therapy Institute to offer high quality, ethical online and telephone therapy.
Leila is a psychodrama psychotherapist who is accredited by the UK Council for Psychotherapy (UKCP) and a member of the British Psychodrama Association (BPA). She abides by the code of ethics of the BPA and UKCP and her training was underpinned by a person-centred approach. As well as studying languages, Leila has a background in social care, working with those affected by trauma and homelessness.
Coming soon: 6 week online women's Psychodrama Psychotherapy group,
Thursdays 6.30-8.30pm, 28th October-2nd December
Participants be asked to be willing to commit to all 6 sessions to allow for deeper connections and continuity of group process, knowing that life may get in the way of attending from time to time.
Booking process: an initial free telephone consultation followed by a £10 zoom one to one.
The cost for the block is £220*, a £50 non-refundable deposit to secure your place, to be paid by 21
st
October and the rest of the balance is to be paid by 4
th
November. For more information contact Leila at
leila_therapy101@pm.me
*(sliding scale concession rates and instalment plans available)
Book your appointment with Leila
Individual sessions last for 1 hour and cost £45.
Group sessions last for two hours and cost £45. Leila also offers a discount for block booking.