Christine King
Person Centred and Emotion Focused Counsellor
christine@southsidecounselling.co.uk
07932 905718 
Sessions last 50 minutes and cost £50 for individuals and £55 for a couple.
Christine offers face-to-face and online counselling
---
About Christine
Christine is a person-centred counsellor. She is committed to building a collaborative, facilitative and trusting relationship with you, so that you can freely express and explore your emotions and needs.
If you are considering talking to a therapist for the first time, you may be wondering how to start and what happens during a session. You may be looking to understand yourself and your emotions better. Perhaps you may need support to make sense of the past or be experiencing difficulties in the present. Christine will offer support, helping you to begin to talk through your emotions and feelings in the present. She will look to help you make better sense of your life, yourself and your relationships.
Often we lose sight of our self when facing challenges or difficulties. To have the space to talk more openly, in a safe environment and within the context of a trusting non judgmental relationship, helps build strength so that we can start to make sense of our own experiences and feelings.
Christine offers a calm presence. Through a balance of empathy and compassion alongside supportive and timely challenge she will help you find a way through your difficulty to reach insight and clarity. This will include developing strategies and finding ways in which you can support and care for yourself, all whilst building strength and resilience so that you start to feel more positive and better about your life and choices.
As a therapist, Christine has worked in a number of different settings contexts, such as hospitals and charities. Christine's primary therapeutic focus is to ensure that her clients benefit from the value of a human relationship. The goal being to help us make sense of ourselves, our experiences and find value in our lives.
Christine works with a range of issues including:
Abuse (childhood, domestic, emotional, sexual)
Addictions
Anger
Anxiety
Bullying
Couples
Eating disorders and difficulties
Gambling
Low Self Esteem
PTSD
Depression
Stress
Work related change and stress
Relationship difficulties
Loss
Change
Bereavement
Life debilitating conditions
Long term illness
Training and Experience
Christine has also had further training in Cognitive Behavioural Therapy and would be happy to talk with you about how that might be integrated into sessions if it is appropriate. She also has coaching experience gained from her previous work roles
Professional Memberships
Christine is a registered member of British Association for Counselling and Psychotherapy (BACP) and works and abides by their code of ethics.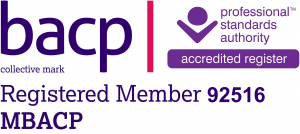 Visit Christine's Website  here