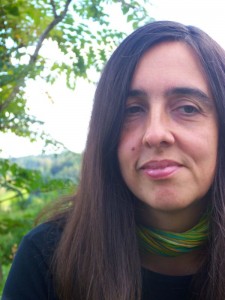 Dr Sarah Luczaj
Reiki Therapist
Sarah offers Reiki sessions long distance, over Skype
Sarah received first and second degree Reiki qualifications in 1995.  Over the next two decades of informal Reiki practice she added trainings in Taoist meditation and energy healing, as well as Buddhist practices, to her repertoire.  Sarah has gained experience of successfully helping many different people with issues ranging from emotional concerns and anxiety to serious illness, chronic pain, menstrual issues, back and joint problems.
In 2018 Sarah gained the third degree, becoming a Reiki Master trained to offer individual Reiki attunements/Reiki empowerments for those who want to learn to practise Reiki themselves, or to develop their Reiki further.
Sarah is a Reiki Master and author of The Chi Book: Reiki from the Roots.  She offers individual Reiki attunements/Reiki empowerments for those who want to learn to practise Reiki themselves, or to develop their Reiki further.
Sarah also works as a counsellor at Southside Counselling and Therapy Centre and is now extending her practice to include offering Reiki sessions. Reiki can help with
Stress, anxiety, worry, overthinking
Insomnia
Headaches, stomach pains, backaches
General immune system issues
Emotional recovery from difficult life events and transitions
IBS and other problems with digestion
Problematic periods
Menopausal symptoms
You can feel free to give as much or as little information as you like about what brings you to the session. Sarah is happy to concentrate on the areas you specify, and use your own intentions for healing, or to use her own intuition and Reiki techniques to pick up which areas need attention.
Testimonials
'I was skeptical about energy healing until I received a few sessions from Sarah for my chronic lower back pain.
During one particular session, I literally felt growing pains and felt that my bones are being regenerated and adjusted. It was like having a painless operation.
After that, my lower back pain, the whole injury that plagued me for years started to heal. It was always better from then on' M. October 2020
'Getting Reiki from Sarah was one of the best decisions I made when I got stuck in life some time ago. Her motto 'moving you forward' is spot on. I have been moved forward in many ways! Each time I went for a session I felt safe and welcomed. I would leave it feeling calm and grounded. I still remember this one time when there was a shift in my perception and I received a clear answer to what was bothering at that time. Everything became clear and simple. New opportunities came my way around that time as well. I'm very grateful I found Sarah. She is a wonderful human being with a vision and true passion for helping others re-remembering their unique path'.  A. October 2020
'When I started receiving Reiki treatments from Sarah several months ago, I was extremely burned out and depleted. Each Reiki session has energised me and enabled me to retain more energy cumulatively. Reiki is the cornerstone of replenishing my energy stores and creative spark. The quality of my energy has changed too. I feel refreshed, uplifted and yet calm after a Reiki session. K. October 2020
Book your appointment with Sarah
Sessions last for an hour and cost £45.