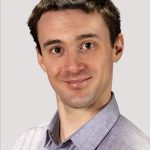 Paul Winn
Cognitive Behavioural Therapist
Paul offers counselling by phone and Skype.
Would you like to change the way that you live your life? Paul is a qualified Cognitive Behavioural Therapist with experience of working with a range of issues. He can help you to overcome your problems in an accepting, confidential and non-judgemental environment. Paul can provide sessions over the phone or by Skype.
We all need help during difficult times. A lot of people feel anxious, unhappy, overwhelmed or stressed-out at some point and find that they need a bit of support. Coming to therapy allows you to talk over your problems and to work out how you can make the changes that you would like to see in your life.
It's OK to feel nervous or confused about starting therapy, especially if you haven't seen a therapist before. Speaking to someone about your problems can be hard but it really is good to talk. Many people find that the most helpful part of coming to therapy is being able to speak to someone who will listen without judging.
Paul has experience of working with a range of issues, including
Depression
Anxiety
Exam Stress
Family and Relationships
Fears
Feeling Stuck
Social anxiety
Lack of Confidence
Lack of Motivation
Low self-esteem
Low Mood
Mood Disorders
OCD
Panic
Panic Attacks
PTSD
Anger management
Self Confidence
Self Harm
Suicidal Thoughts
Student Counselling
Study Related Issues
Stress
Temper Tantrums
Trauma
Work Related Issues
Worry
Paul has a COSCA Certificate in Counselling Skills from Glasgow Caledonian University and a Diploma in Cognitive Behavioural Therapy and Groupwork from the Centre of Therapy in Glasgow. He is BABCP registered, fully insured and holds a current PVG certificate. He receives regular supervision from a BABCP accredited supervisor.  Paul is a registered member of British Association for Counselling and Psychotherapy (BACP) and works and abides by their code of ethics.
Professional Bodies

Book your appointment with Paul
Sessions cost £40 and last for 50 minutes.
Visit Paul's website