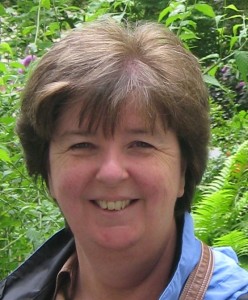 Pam Richmond
Person-Centred Counsellor
Pam offers counselling by phone and video link.
Pam is a person-centred counsellor who works with couples and individuals. She is also a counselling supervisor.
Couple counselling
Intimate couple relationships can be the greatest source of contentment we experience as human beings, but when they go wrong, they can lead to anxiety, loneliness and misery. Couple counselling can help you to recognise the patterns you and your partner have developed, to look at why your relationship worked well at one time and why it may be working less well now, and what you can do to change the pattern. Through couple counselling you and your partner can address those issues which have an impact on your relationship, such as
Intimacy
Sex
Infertility
Money
Children
Extended families
Affairs
Work
Anger
Couples can attend counselling together or separately. Normally a couple are invited to attend an initial joint session to determine whether attending separately at first, or together, would be more helpful.
Individual counselling
Pam is also a counsellor of individuals and offers counselling across a range of areas including:
Relationships
Family issues
Bereavement
Depression and anxiety
Workplace issues
Identity and self-esteem
Supervision
Pam is qualified to supervise couple counsellors and counsellors of individuals.
She graduated with a Diploma in Counselling from Strathclyde University. She also has a Diploma in Relationship Counselling, the COSCA Certificate in Supervision, and a Diploma in Casework Supervision. Pam is an accredited and registered member of the British Association for Counselling and Psychotherapy (BACP) and works within their code of ethics.
Professional Memberships

Book your appointment with Pam
Counselling sessions last an hour and cost £40 per couple, and £40 for individuals.
Supervision sessions last 90 minutes and normally cost £50. Reductions are available for students.