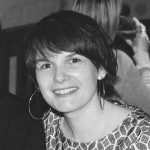 Laurele Mitchell
Person-Centred Counsellor
Laurele is a qualified person-centred counsellor with fourteen years' experience in counselling and mental health.  She has worked in a variety of different settings, including an Employee Assistance Programme (EAP) and the NHS, as well as a number of different voluntary organisations.
While counselling can help with most issues, and while Laurele has worked with many of them, she is most experienced in working with mental health issues, from stress, including work-related stress, to anxiety and depression to bipolar disorder and schizophrenia. She also has a lot of experience working with people who self-harm or who are suicidal, as well as those who have experienced domestic abuse and trauma.
The other area in which Laurele is most experienced is relationships, including relationships with family, friends, significant others and self. She is particularly interested in personal development and how we can work through difficult issues from childhood, including issues with abandonment and attachment, using self-awareness and self-compassion. Laurele strives to create a safe space in which you can work together on exploring what has brought you to counselling at this time.
Laurele holds a COSCA Certificate in Counselling Skills from The University of Strathclyde gained in 2006 and a Postgraduate Diploma in Counselling from The University of Strathclyde gained in 2008. She also has a BA (Hons) in Painting gained in 1997, as well as extensive Continuing Professional Development (CPD) covering a wide variety of topics in the field of counselling and mental health. She is a member of the National Counselling Society and abides by their Code of Ethics.
Book your appointment with Laurele
Sessions cost £40 and last 50 minutes. Laurele's fees are negotiable depending on your individual circumstances so please contact her to discuss your circumstances.