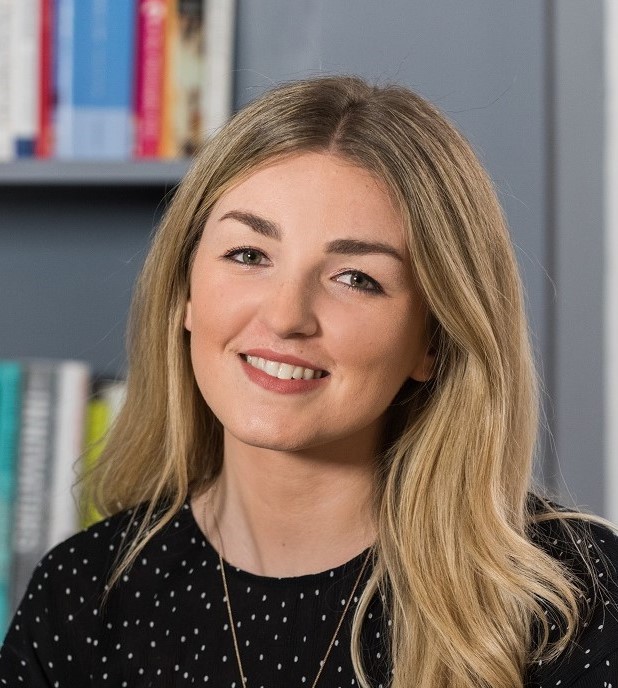 Kate Flannigan
Cognitive Behavioural Therapist
Kate offers counselling by telephone and Skype.
Kate is a Cognitive Behavioural Therapist who wants to help you feel better by finding ways to live a more fulfilling life. She has particular experience in successfully working with young adults (late teens, 20s & 30s) who have experienced mental health issues as a result of the stresses that can occur during these life stages.
Are you struggling with depression? You may find yourself more irritated, anxious, lonely, tired or lacking in energy, feeling uninspired by life or your future, or experiencing high levels of critical thoughts towards yourself and others. Just as everyone is unique, depression will affect everyone differently. If the colour and joy has disappeared from your life, Kate wants to work alongside you to turn this around.
Would you say you had little self-worth or confidence? Do you find yourself regularly comparing yourself to others? Perhaps you're having thoughts that you are not good enough, not doing enough, or are a bad person. This can happen for a number of reasons and can bring up a lot of painful emotions. Kate can help you understand why this may be happening, and work towards self-acceptance and compassion.
Kate has experience in effectively helping individuals overcome relationship problems (partners, friends and family members). It might be that communication has broken down, there are feelings of resentment or trust issues. Maybe you're supporting a loved one with their own health and you need an outlet through therapy.
Kate is also passionate about helping women who experience changes in mood and behaviour due to their menstrual cycle. It may be that PMS has a significant impact on your mood, thoughts and/or the way you behave. Research suggests that Cognitive Behavioural therapy (CBT) can successfully reduce the symptoms you are experiencing.
Other issues Kate can help with:
Anxiety and panic
Obsessive Compulsive Disorder (OCD)
Stress
Anger
Grief and loss
Post-traumatic Stress Disorder (PTSD)
Trauma
Kate is a fully qualified Cognitive Behavioural Therapist with experience of working with individuals and groups with a variety of mental health problems. She is registered with the BABCP, the professional body for CBT therapists. All sessions are confidential, with Kate providing a safe, empathetic and calming space.
Given the current situation with coronavirus, some clients may be unable to attend a face-to-face appointment. Kate offers telephone and Skype Counselling as an alternative, so please outline if you would feel more comfortable with this. It is worth noting that the centres are being scrupulously cleaned every day, clients are washing hands as soon as they arrive and Kate maintains social distancing with all clients.
Qualifications
Diploma in Counselling & Groupwork (CBT approach) – The Centre of Therapy & Counselling Studies
Certificate in Counselling Skills – The Centre of Therapy & Counselling Studies
MA (Hons) – University of Glasgow
Booking your appointment with Kate
Sessions last 50 minutes and cost £45 standard rate and £35 for full time students.