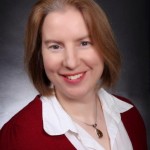 Jane Jamieson
Cranio-Sacral Therapist
Jane has been working with bodies for the last 18 years and combines her knowledge of anatomy, physiology, emotional healing and biochemical imbalance to arrive at a solution which works for you. Her therapy is a unique blend of massage, deep tissue massage, muscle energy technique, spinal alignments and cranio-sacral therapy.
As Jane works on your body, she explains what she is going to do and depending on how much information you want, she will also explain how your problem developed and some of the things that you can do to try and maintain your optimum health. Many people find the sessions very empowering because they understand more about their bodies and how to take better care of themselves.
Most parts of the body, benefit from this kind of treatment, however, here are some of the issues that Jane works on, on a regular basis.
Shoulder pain, knee pain, foot or ankle pain, back and sciatic pain that won't resolve with rest or exercise
Pain that started as a result of an injury
Issues with the neck and jaw
Migraines – this works best when combined with nutritional therapy
Checking pelvic alignment during pregnancy to assist the birth process
At the very least Jane can give you an examination and give her opinion on what is going on in your body and what kind of approaches might be helpful for you. This type of approach works very well alongside regular massage, reflexology, aromatherapy, Bowen technique, acupuncture or other body-work therapies and creates a fast-track approach to wellness and optimum function.
Most people would benefit from the occasional MOT to see if they have any areas of the body which are out of alignment and it can resolve or make sense of any niggles you might be experiencing. Jane also has a Level 3 Diploma in Pilates and can show you appropriate exercises to help you strengthen and align the body.
Areas of the body which respond well to this therapy include:
Sacro-iliac joints
Pelvic joints
Joints around the clavicle
Finger joints
Toe joints
Ankle joints
Elbow
Coccyx
Wrist
Ears
Nose
Jaw
Throat
Ribs
Diaphragm
Qualifications
BSc. Physiology
PhD. Biophysics
Dip. Nutritional Therapy
Remedial Massage and Certificates in Cranio-Sacral Therapy
Jane has trained with many master body-workers from all over the world and has picked the techniques that she has found to be most beneficial and effective and combined them with some approaches to the body she has developed herself such as vibration and movement.
Book your appointment with Jane
Treatments cost £50 and last for an hour.