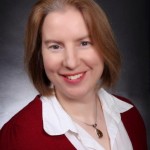 Jane Jamieson
Nutritionist
Jane offers sessions online, including Pilates and Laughter Yoga, via Zoom
Since I am caring for my 86-year-old, diabetic mother-in-law, I am choosing only to go out of the house when I absolutely need to, to minimise the risk of bringing the infection back into the house.
I realise, however, that much of the benefits of what I do and teach can be accessed from your armchair at home. These are the services that I can offer to promote health and wellness, social connection, oxytocin, endorphins, supporting your breathing and boosting your immune system:
Nutritional therapy: providing your body with the best available nutrition may help support fertility, hormone balance, digestive health, reduce stress, boost the immune system, energy levels and help you to feel you are doing something positive and proactive for your health.
£65 individuals, £90 couples.
Plant-based eating courses: the foods that are the greatest anathema to viruses are plant-based foods. Karen Scobie and I, have written a 3-day course in successfully helping you, or your clients, to eat according to plant-based eating principles and this revolutionary course is called the Be Lean Eat Green system. If you are interested in learning more about the tools we teach on this course, do get in touch: www.beleaneatgreen.co.uk
There will be something for everybody here, as we teach about seasonal eating, how to dissolve mucus in the body (perfect food for viruses), eating to support the circadian rhythm (day-night cycle), tongue and nail diagnosis, remedies and healing tools for the body and much more. This course is a power-house of information.
Prices on website
Musculo-skeletal therapy: the tools and techniques I use in my clinic are perfectly adapted to use in the one-to-one setting online. I help you to understand the challenges your body is experiencing, what the solutions would be and then guide you through the process of releasing and re-aligning your body. The benefits of working in this way are many-fold, not least of which is, you become much more adept at listening to your body, and its needs, and from this comes a huge sense of empowerment.
£55 for 1 hour, or pro rata.
Pilates: Pilates is the ideal exercise regime to do online, with one-to-one support. I use my extensive experience in teaching Pilates (20 years) combined with my knowledge of the body to create a unique and effective regime for your needs, in the moment.
£55 for 1 hour, or pro rata.
Laughter yoga: There is no time, more than now, that we need a good laugh! Laughing supports your breathing, your energy, your endorphins, your fitness, your immune system and helps you to see the World through different eyes. Laughter yoga can be combined with any of the other therapies for maximum benefit.
£55 for 1 hour, or pro rata.
Emotional support: Using a combination of some simple cranio-sacral techniques, breathing, EFT, laughter yoga, kinesiology corrections and self-massage it is very possible to take body out of fight and flight (sympathetic) mode and put it back into self-healing mode (parasympathetic) mode. This can be wonderfully effective for self-healing and putting you back in charge of how you feel.
£55 for 1 hour, or pro rata.
Support other health professionals: I am in the process of amalgamating the services I teach, on a one-to-one basis above, to create a package of courses, I can teach others, so they can continue to support their clients, through these interesting times.
I am willing to put together a package of a combination of any of the above. I am happy to discuss your needs to see if there is a combination of therapies which would suit you best.
Stay well, healthy and be in good cheer!