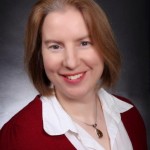 Jane Jamieson
Nutritionist
Jane is a Nutritionist. Nutrition is the foundation of health. We all need to eat, and we are what we eat. Jane creates tailor-made nutritional programmes to improve energy levels, assist detoxification, balance hormones and improve digestive problems and immunity. Every therapeutic programme benefits from an underlying foundation of good nutrition. Tests are available to determine nutritional status, issues with allergies and also to determine the underlying causes of digestive issues such as Dysbiosis or IBS.
Nutritional therapy can help with
Digestive complaints such as IBS, constipation, diarrhoea, bloating, indigestion
Fertility support, including IVF
Immune system support or rebalance
Sleep issues
Hay fever, allergies, coughs and colds
Pain relief, muscular & skeletal pain, arthritis
Migraines & headaches
Menopausal Symptoms.
Painful periods, irregular periods, PMS
Stress, anxiety, or depression
Lifestyle conditions like cardiovascular support & palpitations
Jane provides nutritional therapy at the Natural Fertility Centre (NFC) in Edinburgh and Glasgow and has developed the formulae for the NFC's nutritional range 'NFC Essential' which are often a vital part of the treatment strategies for couples.
Jane lectures in nutrition for the College of Naturopathic Medicine in Edinburgh and the Northern College of Acupuncture in York. She is a member of  the British Association for Applied Nutrition and Nutritional Therapy (BANT) and is registered with the Complementary and Natural Healthcare Council (CNHC). Jane also offers cranio-sacral therapy and musculos-skeletal realignment therapy.
Qualifications
BSc. Physiology
PhD. Biophysics
Dip. Nutritional Therapy
Remedial Massage and certificates in Cranio-Sacral Therapy
Book your appointment with Jane
Jane will send you a consultation form to fill in before your appointment to make the most of the time you have with her.
Nutritional sessions last an hour and cost £75 per couple and £60 for individuals.