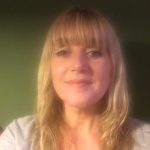 Emma Yuill
Cognitive Behavioural Therapist
Emma is a Cognitive Behavioural Therapist who will work collaboratively with you to explore and understand your problems further and begin to identify possible unhelpful thinking patterns and behaviours that may currently be causing you difficulty. Working together you can work towards your goals, tapping into and developing your own resources, moving away from difficulties and toward the changes you would like to make.
Our many experiences in life, the messages we may have taken from these and how those messages may now play out in our lives, can impact on us day to day. However, this is often outwith our awareness as a result of habit. The difficulty can be identifying what these messages are and actually recognising that there are different perspectives and alternative ways that we can learn to cope and function in a way that feels healthier.
Taking the first step – seeking counselling – can feel daunting, particularly when you might be struggling, feeling overwhelmed, stuck or unable to cope. Allowing yourself some space can be a valuable experience to help make sense of what has been happening and shine a light on how to move forward and progress.
Emma has experience of working with a variety of issues including:
Anxiety
Abuse
Panic
Depression
Anger management
Low self Esteem
Stress
Obsessive Compulsive Disorder
Relationship Issues
Emma is a fully qualified Cognitive Behavioural Therapist and is a member of the British Association for Behavioural and Cognitive Psychotherapies (BABCP).
Book your appointment with Emma
Sessions last one hour and cost £45.