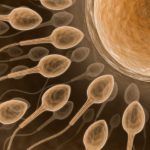 We have many years specialist training and experience of working with people who are trying to conceive naturally or through fertility treatment. As well as Acupuncture, we offer a range of therapies that can support you through every stage of your fertility experience both physically and emotionally.
Acupuncture
Research shows that Acupuncture increases the success rates of IVF. One of the great things about Acupuncture is that it works with you as an individual. This is so important for supporting you while you are trying to conceive. We will work with your cycle and individual history  and can plan your treatments around the times that will be most helpful.
Alan Hunter and Francesca Howell are both fully qualified licensed Acupuncturists who have extensive experience working with fertility.
Fertility Acupuncture 1st Appointment
This appointment  you the opportunity to tell us everything that's going on and for us to ask all the necessary questions. This means we can formulate the ideal plan for you and help you move forward.  We base all the information we give you in these sessions on 10 years of experience and sound medical & complementary health knowledge.
Fertility Acupuncture 1st Appointment: 90 minutes: £55
Follow up Acupuncture Appointments
Follow up Fertility Acupuncture Appointments:  30 minutes: £30
If you are trying to conceive Naturally or are starting fertility treatment in more than three months
We recommend three months as being a really good period of time for your body to find balance and to really prepare for any fertility treatment or to conceive naturally. We would suggest coming for a 'Fertility Acupuncture 1st Appointment' about three months before starting IVF or ICSI or if you are trying to conceive naturally and we can formulate the best treatment plan for you.
If you are about to start fertility treatment or have already started
If you are about to start IVF or have started then we would suggest that you have a 'Fertility Acupuncture 1st Appointment' with either Alan Hunter or Francesca Howell and then have weekly follow-up treatments. We are also able to offer pre and post transfer treatments.
As well as Acupuncture we might suggest that you see one of the other therapists if we think it would be helpful:
NUTRITION FOR FERTILITY
Jane Jamieson has worked in fertility for a long time and works as part of our team. She can help you prepare to conceive as well as provide a plan of supplements and dietary changes.
FERTILITY COUNSELLING
Francesca Howell has specialist training as a Fertility Counsellor. You may be at a point of trying to decide your next steps or finding the process of trying to conceive difficult. Francesca can help support and guide you through what can be a very challenging experience. (More about Fertility Counselling)
SOLUTION FOCUSED HYPNOTHERAPY FOR FERTILITY
Rachel Dimond is a Solution Focused Hypnotherapist. Solution Focused Hypnotherapy is an extremely effective way of getting you back into a calm, relaxed state where your mind is able to see things clearly again.  Focused Hypnotherapy can help you take back control in your life by changing your negative thought patterns, habits and behaviours. Hypnotherapy can help with fertility issues by helping you feel calmer, relaxed and more in control, and therefore reducing stress and anxiety.
Other Treatments:
We also work with a Medical Herbalist. Please ask for more information.
HOW TO BOOK
If you are in any doubt please call us on call us on 0141 637 7706 or 07895 108473 or email us for advice. Please contact the therapists individually to make an appointment. You can click on the links in this page to go straight through to their profile pages.